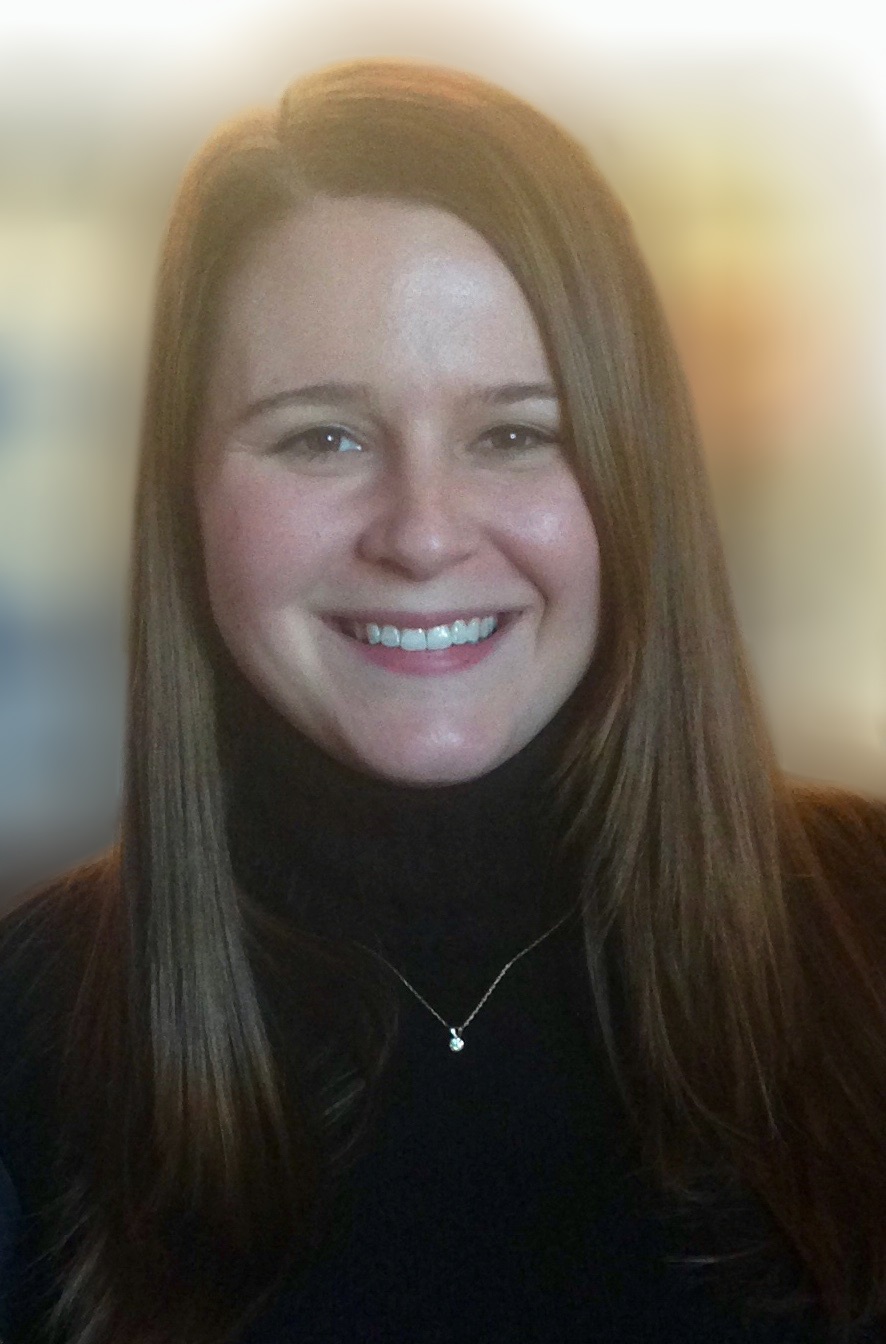 Obituary:
Emily Hines Harper, 31, of Raleigh, N.C., passed away on the evening of October 29, 2018, surrounded by her adoring parents, brother, great friend and beloved dog. Emily was a spunky, sweet, strong and independent spirit. For three and a half years, she battled an osteosarcoma, a rare and aggressive tumor, with a stubborn and steadfast determination, maintaining her drive to laugh, eat, socialize, and travel with her family to the end. Perhaps Emily's greatest joy throughout life came from helping others realize their full potential, even as her cancer kept her from fulfilling her own.
Emily is survived by her parents, Mike and Lynn Harper, of Henderson, N.C.; her brother, Davis H. Harper, of Durham, N.C., and her rescued collie, Reese. She was preceded in death by her maternal grandparents, R.C. and Viola Hines of Bracey, Va., and her paternal grandparents, Hill and Elton Harper, of South Hill, Va.
Emily was born on February 28, 1987, in Henderson. She graduated from Kerr-Vance Academy in 2005 and cum laude from Meredith College in 2009, earning her Bachelor of Science in Business Administration and Finance. At Meredith, she was chairman of the Honor Council. As an alumna, she co-founded Meredith Networking Angels to help students and alumnae make connections in the Triangle. She studied abroad in Italy and England, the highlight of a lifetime spent traveling and enjoying new places. Even in her final months, Emily continued planning and taking trips with family. Still, she always came home to her favorite city, Raleigh.
Emily's urge to help those in need colored each stage of her career. For nearly seven years, Emily helped people with insurance and offered financial advice. After fighting cancer full time during her first cancer treatments, Emily pursued her passion and earned her esthetician's license from Miller-Motte College, graduating with distinction in the fall of 2017. Asked why she pursued an entirely new career and even opened her own business, the Pink Pamper Spa, while battling cancer, Emily would say that she wanted to help others feel beautiful even as cancer reduced her self-confidence in her own beauty.
Emily found friends wherever she went, and nowhere was that more true than in Alcoholics Anonymous. For the past five years, during by far the most challenging moments of Emily's life, she found strength and resilience in sobriety. In friendships with fellow travelers and her sponsors, she found renewed healing; in her mentoring of newcomers, renewed purpose.
The Harper family thanks Emily's dedicated team of doctors, including Dr. Jean Aycock in Raleigh; Dr. Adam Zanation, Dr. Deanna Sasaki-Adams, Dr. Juneko Grilley-Olson, and Dr. Meredith Kiesler at UNC; and Dr. Richard Riedel at Duke.
Despite cancer taking nearly everything from her in recent years, Emily grew only more generous as her time grew shorter. In that spirit, the family asks that in lieu of flowers, memorial contributions be made to UNC Lineberger, CB #7295, Chapel Hill, N.C., 27599, to support sarcoma research, noting Emily Hines Harper Endowment in the memo line.
Memorial contributions may also be made to the Emily Hines Harper Scholarship at Meredith, which she established to provide need-based assistance to female students of color from Vance County. Checks should be made out to Meredith College and sent to the Emily Hines Harper Scholarship, Meredith College, 3800 Hillsborough Street, Raleigh, N.C., 27607, Attn: Billie Jo Cockman.
Contributions are also suggested to Healing Transitions for Women, which provides safe housing for those in need during recovery. Make donations online at https://healing-transitions.org/get-involved/donations/ or by mail to Healing Transitions Women's Campus, 3304 Glen Royal Road, Raleigh, N.C., 27617.
The family will receive friends at Crowder-Hite-Crews Funeral Home in South Hill, Va., on Wednesday, Nov. 7, from 6 – 8 p.m. A graveside service will be held at the Paschal Bracey Family Cemetery on the farm where Emily was a sixth-generation owner, 3199 Old St. Tammany Road, LaCrosse, Va., on Thursday, Nov. 8 at 2:00 pm, to be followed by a reception at the farmhouse.
An informal Celebration of Emily's Life will also be held on Sunday, Nov. 25 from 3 – 5:30 pm at Emily's home in Raleigh, N.C.
To publish a public condolence:
Complete the Name (your name),
Title (title your condolence message),
and Review (your condolence message).
Then click "Post Review" button to send (at bottom right).
About Us
At Crowder-Hite-Crews we've always been proud to say that we are large enough to serve and small enough to care.  When you choose us, we consider this a sacred trust between your family and ours. We offer a full range of funeral service, whether for a traditional funeral or cremation, and we are able to assist families worldwide. In February of 2004 we installed a crematorium to better serve our cremation families.  We now do all cremations in our facility, saving transport to another location for this service.  Please feel free to contact us if you have any questions about the cremation process.
Family owned and operated since 1972.
Situated on a 3-acre pastoral setting.
1st Place in Reader's Choice for Funeral Service (14 years running).
Staff members are active in many civic organizations in the area, including Lions, Rotary, Moose Lodge, Masons, Ruritan, and Chamber of Commerce.
Owners are former Presidents of the Virginia Funeral Directors Association and Southside Funeral Directors Association.
We always help you apply for Social Security and Veterans benefits!
We also help with completing life insurance claim forms.
Crowder-Hite-Crews Funeral Home & Crematory
PO Box 422
1504 N. Mecklenburg Ave.
South Hill, VA 23970
Local (434) 447-7171
Fax (434) 447-3212