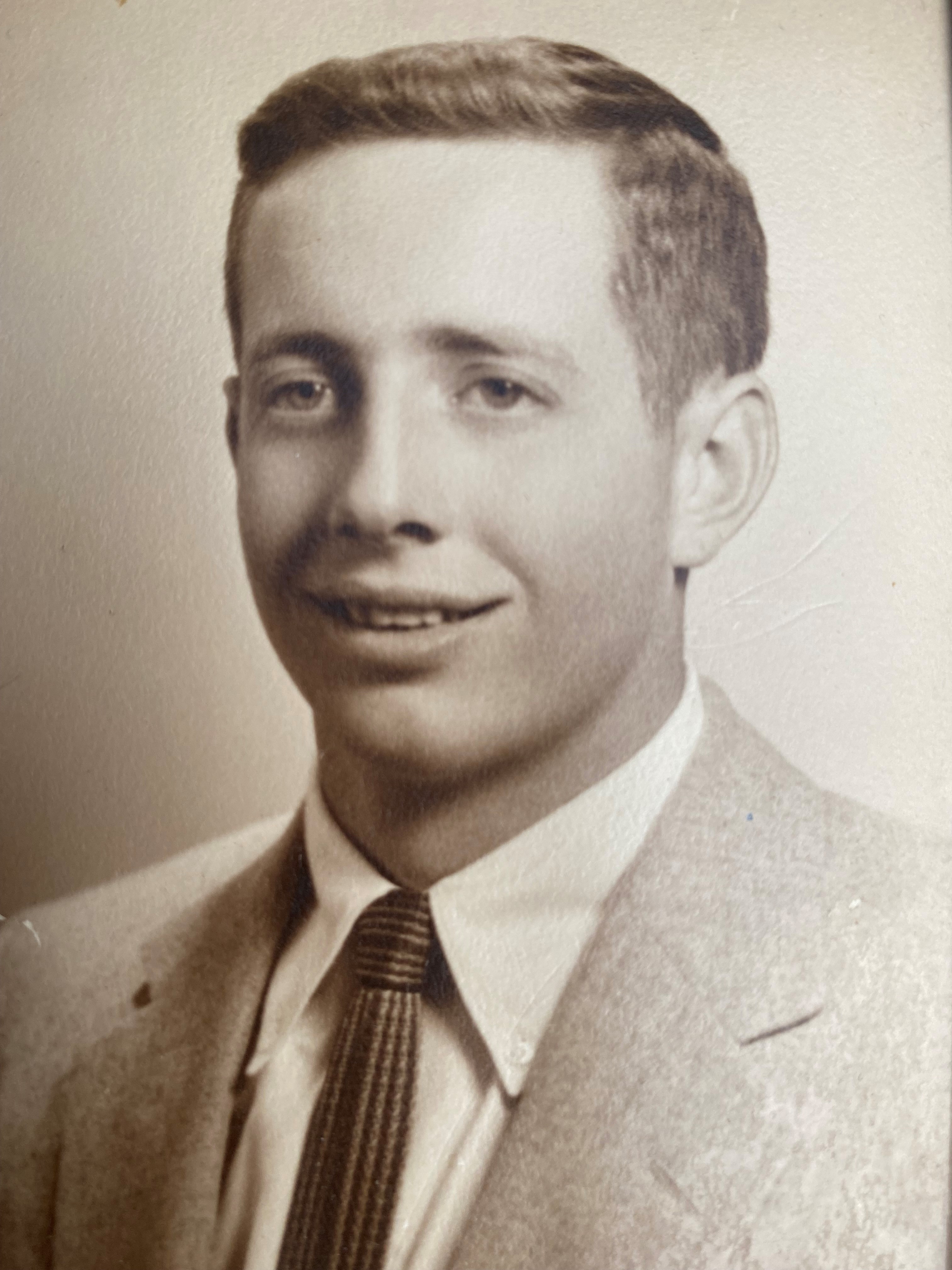 Mr. Armistead Gorrell Lambert
Obituary:
Armistead Gorrell Lambert, a long-time resident of South Hill, VA, was born at home on December 27, 1936 in Brodnax, VA, a place that he often mentioned proudly. He died at home on August 19, 2021, getting ready for his day, with his wife and daughter beside him, just as he hoped. His parents were the late Samuel Joseph Lambert and Fannie Scott Lambert. The youngest of four siblings, he was predeceased by his sister, Alice Smith, and his brothers, Dr. Jake Lambert and S.J. Lambert, Jr. He is survived by his wife, Sylvia Clarke Lambert; his daughter, Leigh Lambert; son-in-law, Erik Springer; and extended family. Armistead often said, "Friends are worth more than gold." Grateful to have many friends from childhood and those met in later years, he appreciated the fellowship and assistance they gave—especially recently. A pharmacist, Armistead was co-owner of Garland Drug Company in South Hill. He worked there from 1964 to 2006, when he and his partner sold the business. After that, he continued working part-time as a pharmacist until he was 78. Having a strong work ethic, one of Armistead's first paid jobs as a young child was "nail straightener" at his father's saw mill (a penny per nail). Other gigs, connected to logging and agriculture, included cutting wheat, bailing hay, running a combine, chopping and hauling firewood. He attended elementary schools in La Crosse and Brodnax and graduated from Lawrenceville High School in 1954. He was voted Most Valuable Player by his teammates in football and baseball. He was chosen by the senior class as Most Athletic, Most Popular, Most Happy-Go-Lucky, and Best All-Around. Written next to his senior picture in the yearbook is: "A great athlete, an unusual sport, lots of wit, and plenty of laughs make this wonderful guy, Armistead." In the weeks and days before his death, Armistead was helping to plan his 67th high school class reunion, scheduled for September 8. Recently, he made numerous phone calls to classmates, encouraging attendance and expressing excitement about the possibility of seeing them there. Continuing his education at the University of Richmond, he played on the Spiders football team. He also attended the University of North Carolina at Chapel Hill before transferring to the Medical College of Virginia School of Pharmacy. While at MCV, he worked part-time at Peoples Drug Store. Upon graduating with a Bachelor of Science degree, he was drafted into the military and spent two years as a pharmacist in the Army hospital at Fort Gordon, GA. Armistead and Sylvia were married in 1962 after a five-year courtship. Leigh was born on their twelfth wedding anniversary. Armistead said she was the best gift he could ever receive. He called Sylvia and Leigh his "pride and joy". His hobbies were: A little farming—soybeans and pine trees; quail hunting—often coming home with his limit; playing bridge, Scrabble, and checkers; writing and reciting poems, most to honor close friends. An outdoorsman at heart, Armistead enjoyed mowing his yard and caring for his lawn. Recognized for "many hours of faithful dedication to the maintenance of the grounds" at First Baptist Church, he served on its Building and Grounds Committee and also held a deaconship there. He liked a good meal, music, and reading. These simple pleasures sustained him until the end of his life on Earth—a life that was extended, thanks to modern medicine, a tenacious will to live, and the "grace of God". If you knew Armistead, please remember him fondly and imagine his distinctive voice, proclaiming "I'll check you later!" A celebration of life will be held at a future date. A memorial book for signing in person is available at Crowder-Hite-Crews Funeral Home and Crematory in South Hill. Online condolences may be sent through their website, www.crowderhitecrews.com.
To publish a public condolence:
Complete the Name (your name),
Title (title your condolence message),
and Review (your condolence message).
Then click "Post Review" button to send (at bottom right).
Crowder-Hite-Crews Funeral Home & Crematory
PO Box 422
1504 N. Mecklenburg Ave.
South Hill, VA 23970
Local (434) 447-7171
Fax (434) 447-3212